Court of Honor Information:
Nick Long Eagle Court of Honor - Wensday 8/17/11 at 7 PM at 
St. Augustine Church. 
William Estes Court of Honor - October 8th, Details Pending.
Click here for access to the National Eagle Scout Association for information, ideas and help on your journey to Eagle rank, including the latest Application and Work Book. Note: The PREVIOUS revisions of the Eagle application are no longer accepted.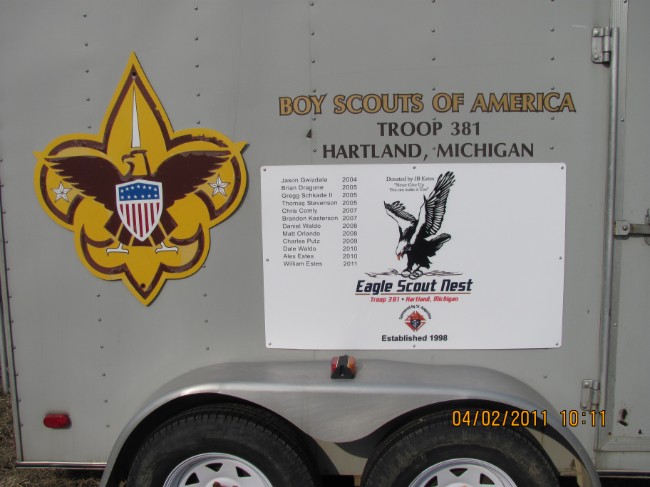 Troop 381 Eagles
Troop 381 was Established 9/1/98
Nick Long - Ranked in 2011
William Estes - Ranked in 2011
Alex Estes - Ranked in 2010
Dale Waldo Ranked in 2010
Charles Putz - Ranked in 2009
Matt Orlando - Ranked in 2008
Daniel Waldo - Ranked in 2008
Brandon Kesterson - Ranked in 2007
Chris Comly - Ranked in 2007
Thomas Stevenson - Ranked in 2005
Gregg Schkade II - Ranked in 2005
Brian Dragone - Ranked in 2005
Jason Gwizdala - Ranked in 2004